Brief History
Mr John C Gammon, a brilliant engineer from UK, was the founder of the Gammon Civil Group of Companies in Bombay in 1919. He was pioneer of 'Reinforced Concrete Construction' and the 'Shell Process' which subsequently used for construction of a large number of Factories/Mills. Pre-Stressed Concrete Spans of upto 200 ft length. The 'Concrete Process' was also based on Mr Gammon's Patent which contributed in a large way to the success in laying of Mass Concrete Foundations. The exceptional engineering knowledge, dynamism and business acumen of Mr. Gammon was the main reasons for the outstanding success of his construction companies in India, Malaysia, Pakistan, Bangladesh, Ghana, Nigeria, the Gulf and Hong Kong.
When Mr Gammon passed away in 1973, his family decided to divest their shares from the Gammon Pakistan Ltd (GPL) and currently retain a nominal shareholding of 5%. Despite this parting of ways, GPL, cherishes the association with its Founder and it not only carries his name but also strives to live upto the brilliant engineering legacy he left behind.
Gammon Pakistan Limited was incorporated as private company on the creation of Pakistan in August 1947 and converted into public company in 1956 and thereupon the controlling interest in its share capital passed to Pakistani nationals. It has a paid-up capital of Rs. 300,000,000.00 divided into 30,000,000 shares of Rs. 10.00 each and the shares of the company are quoted on all the three stock exchanges in Pakistan. The Company is a subsidiary of Bibojee Services (Private) Limited.
The Company has undertaken on its own as well as in partnership with internationally renowned companies, Civil Engineering Contracts of varying nature and magnitude in Pakistan as well as abroad. It is one of the largest Civil Engineering Company in the private sector of Pakistan and it is enlisted with all major organizations in Pakistan.
The Company has to its credit construction of several defence complexes in Pakistan and Saudi Arabia (under US Corps of Engineer), bridges, barrages, siphons, dry-docks, canal regulators, airport facilities and hangers, factories, office buildings, pre-fabricated structure and other Civil Engineering and buildings works.
The company's senior management includes some of the most outstanding engineers of the country whose expertise and experience encompass designing and execution of a wide variety of civil engineering projects. It is a professionally managed company whose business, philosophy and operational policies are geared to give qualitative performance. The company, on a number of occasions, has received letters of appreciation from client and consultants for its high quality of workmanship. Gammon Pakistan Limited equipped in terms of financial resources, expertise, skilled manpower and construction equipment to undertake all types of civil engineering projects.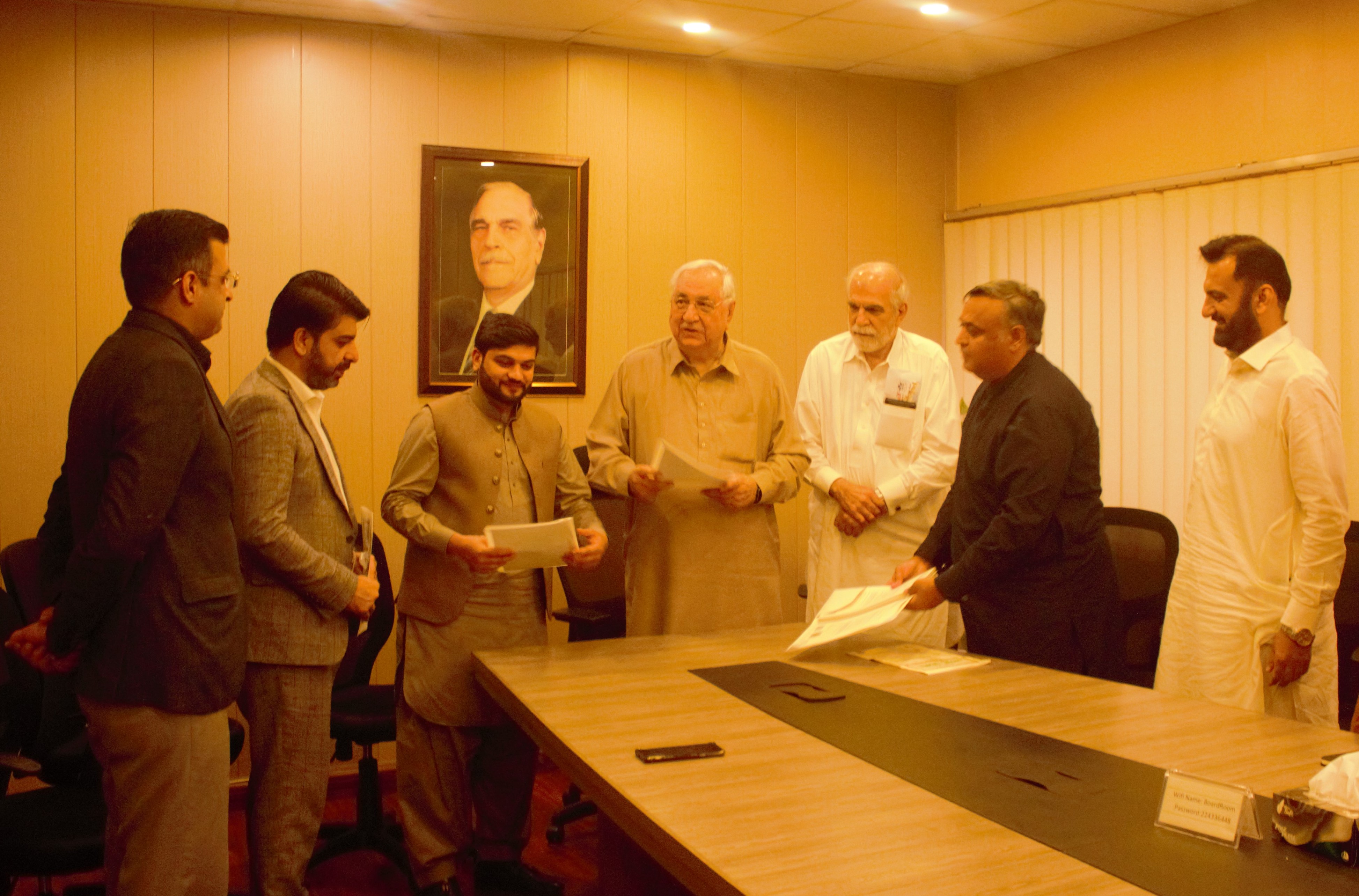 MOU signing ceremony of Gammon Pakistan limited and karachi shipyard & engineering works
Signed by Gen retd Ali Kuli Khan Khattak and Rear Admiral Ather Saleem
Summary of works Executed
Major works executed in the past or appended bellow.
a. Large Building Complexes within Pakistan. (32 Projects)
b. Large Building Complexes Overseas. (32 Projects)
c. High Rise Buildings within Pakistan. (08 Projects)
d. Industrial Units including Cement Plants. (36 Projects)
e. Power Houses. (06 Projects)
f. Highway Bridges. (65 Projects)
g. Hydraulic Structures. (19 Projects)
h. Marine Structures. (07 Projects)
i. Airports / Aviation Works. (10 Projects)
j. Major Highway Works. (04 Projects)
k. Sewerage Treatment Plants, Water Supply,
Infrastructure Development and Special Works. (31 Projects)